You can change the position of a Page or Pages within their Discipline Group in the Plan Organizer (as we learned in previous articles, if you drag-n-drop a Page(s) out of its Discipline group, you change its Discipline).
The most likely reason you would want to change the order of your Pages is to group Plans for like areas in your project together. For example, you might want to group all plans and drawings for "Floor 1" next to each other, Floor 2's next to other plans and drawings for Floor 2, etc. (we call this collating your plans).
Open the Plan Organizer.
Select the Page (or Pages) you want to reposition (using Shift for rows next to each other, Ctrl for those that are not adjacent).
Use the Drag-n-drop handle move the selected Page(s) where you want to place it and release the mouse button.
The program shows you a tooltip of where the Page is to be moved - the Page is moved to the position immediately under the Page onto which it is dropped...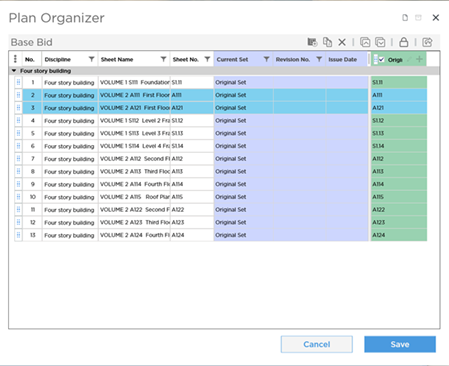 When you click "Save", the Pages are updated in the Project and then reordered in the cloud (this affects all users accessing this Project).
Changing the order of Pages in the Plan Organizer changes the order in which you see the Page in the Takeoff Window's Page Navigator drop-down: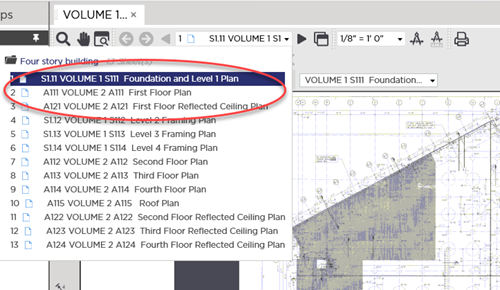 This makes it much easier for someone to review all the Plans (drawings) that have to do with a particular floor, or building, or whatever you choose.