Affects products installed prior to 8/1/2019.
Issue
When you double-click the desktop icon, you receive the error below indicating that Windows "Cannot Start Application".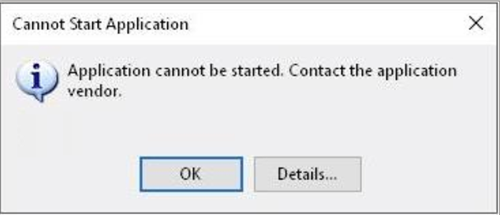 Discussion
The August 1 installer/updater for ConstructConnect Takeoff is signed using a new security certificate that does not match the original issuer's.
Because of this mis-match, when the program tries to reach the server and automatically update to the new version, it is blocked (correctly) by Windows.

We apologize for this inconvenience, but there is a very simple work-around...
Resolution
You must download a new installer from ConstructConnect's web site and run it to update to the version 2.0.14.0 (the Aug 1 release).
Once downloaded, double-click to run the installer.
You may receive a Windows warning that SmartScreen has prevented an app from starting.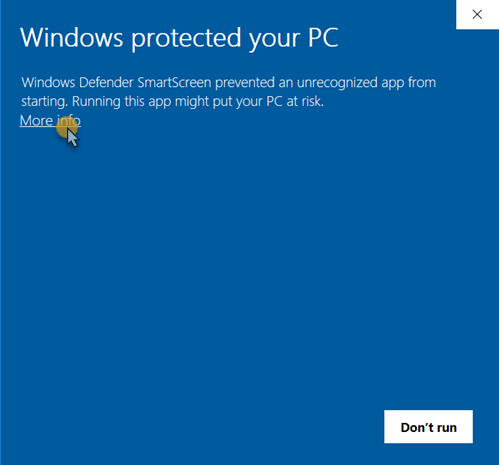 Click "More Info" and then "Run Anyway".
The installer will remove your previous installation of CC Takeoff and install v. 2.0.14.0.
Going forward, when you double-click the desktop icon, if there is an update available, it will be installed automatically.
Please see Related Articles for additional information about downloading the 8/1/2019 installation file.