Last Updated: 2020-03-25 11:07
When you open a Bid (by double-clicking it in the Projects and Bids List), the Bid opens in a new window and you see three new tabs:
Takeoff - where you view plans and draw measurements and annotations
Summary - where you analyze your project takeoff totals
Worksheet - where you can apply pricing (Material, Labor, Equipment, Subs, and Other expenses) to your takeoff results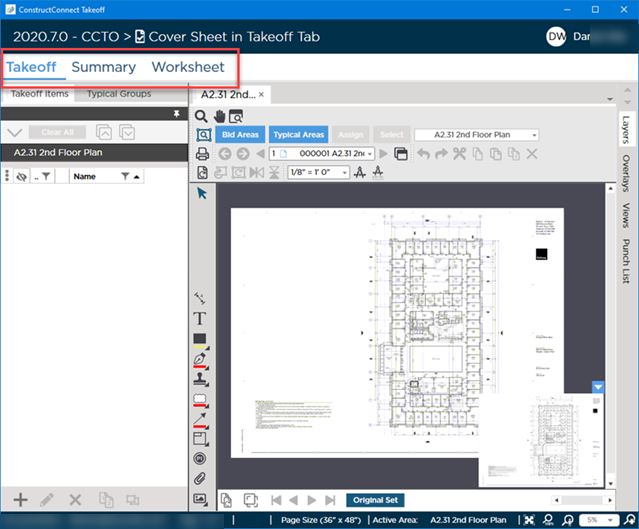 We'll cover each of these in the next few articles.
When you have a bid open, you can get back to the main screen by pressing ALT TAB on your keyboard or simply minimize these Bid Tabs. You can open as many bids as your computer's resources can handle, but we recommend limiting yourself to one or two open bids at any one time - any more can be confusing.